These hearing aids link to smart TVs, doorbells and smoke alarms so wearers never miss a beat
The Oticon Opn hearing aids connect to the web via IFTTT
---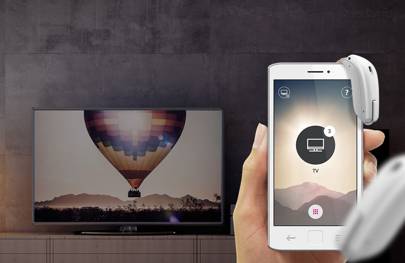 If you're hard of hearing, missing everyday sounds can be frustrating but missing vital sounds like smoke alarms can be a matter of life and death.
Ahead of this year's Consumer Electronics Show in Las Vegas, Oticon has showcased the world's first smart hearing aids designed to link directly to IoT devices.
For example, the hearing aids can link to a smart doorbell meaning the wearer always knows when someone has arrived at their home, or they can link to TVs to block out other noise. More significantly, though, is that they can link to smoke detectors in case of an emergency.
This means that a signal from the smoke alarm can be sent directly to the Opn instruments, letting the wearer know the smoke alarm has been activated.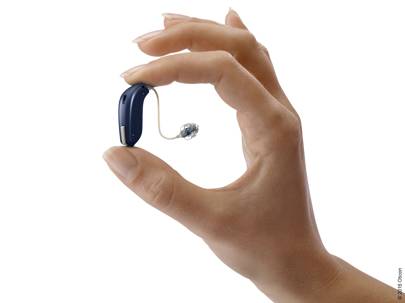 In fact, Oticon's Opn connects to the web via IFTTT meaning it can, in theory, connect to any smart device or website using the Oticon ON app. This additionally means people can share their IFTTT recipes with others.
At its core, Opn also makes it easier for wearers to handle noisy environments that have multiple speakers. This is one of the key functions of the human ear and one that is most difficult to overcome during hearing loss. The smart hearing aids do this using machine learning to seek out sounds it recognises as voices, typically within certain frequencies, and by dulling all other background sounds.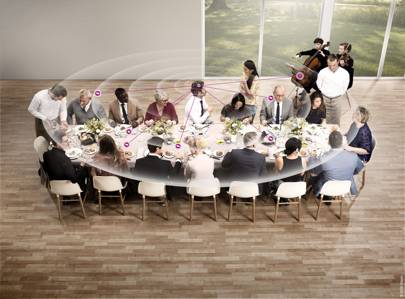 Inside each hearing aid is a Velox sound processor to power the firm's proprietary BrainHearing technology. This alters only the parts of the signal that the individual ear doesn't hear well, boosts softer speech and voices and removes feedback.
Additionally, each hearing aid can be customised to the person's skin tone and fashion requirements and the specific sound profile can be acutely tailored to only address the areas of hearing loss they suffer from.
Oticon worked with audiologists and IoT specialists to develop Opn and is showcasing the hearing aids at CES 2017 by connecting them to smart doorbells, TVs, lighting, safety equipment and appliances.
As a result of its work, Oticon Opn has been awarded two 2017 CES Innovations Awards – Tech for a Better World and Wearable Technologies. Customers can visit Oticon's website to find a hearing centre and get fitted for the aids. Prices depend on the style and sound profile.