The Unforgettable Ways Food Influenced Kate Spade's Designs
GETTY IMAGES
BRIAN ACH / KATE SPADE
Spade launched her eponymous company in 1993, with classic designs and quirky patterns. Here's a look at how food played a huge role in her brand.
1
Kate Spade ideated her brand in a Mexican restaurant.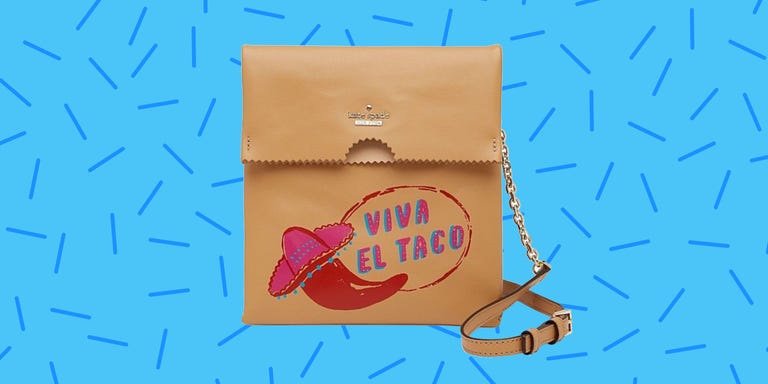 When Kate and her husband Andy Spade spoke with Guy Raz on his famous NPR podcast "How I Built This," she shared the story behind the brand. "So, Andy and I were out, honestly, at a Mexican restaurant, and he just said, 'What about handbags?'," Kate revealed. That was in 1991; they launched Kate Spade New York in 1993. Even after Kate and Andy left the brand in 2006, its designers continue to hark back to the company's early days. Last year, they created a purse made to look like a brown takeout bag from a taco joint.
2
The OG purses were made from potato sack burlap.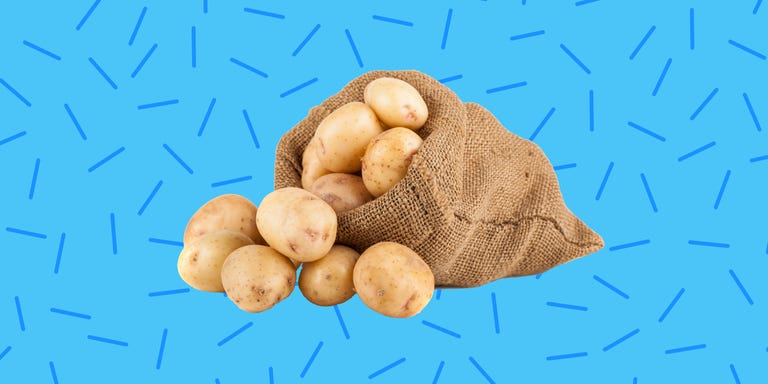 GETTY IMAGES
MBONGORUS / ALLIE FOLINO
After Kate sketched her first designs, the designer called a potato sack manufacturer she found in the Yellow Pages to supply her with burlap. According to Racked, Kate's first sample was a square bag mocked up in burlap — a roll meant to hold potatoes! — then woven with raffia fringe.
3
The company was almost named Olive.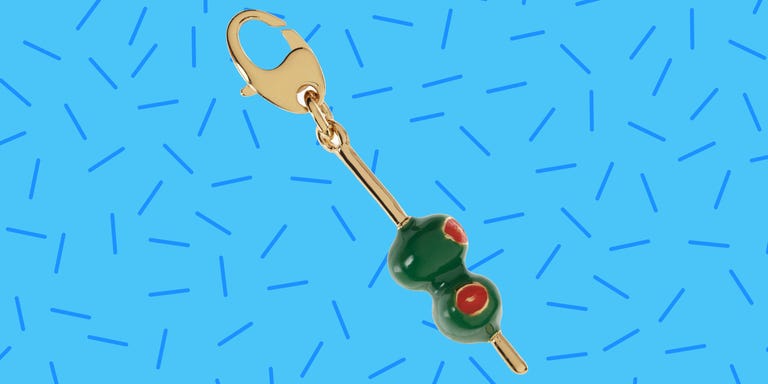 KATE SPADE / ALLIE FOLINO
Kate never revealed the reason for her affinity for olives, but the inspiration is obvious. The designer ended up calling her brand Kate Spade New York instead of Olive, but she still named a line of bags after the food. All of the Olive Drive bags feature classic bows on the front. And the martini olive charm from seasons past is a fan favorite on resale sites.
4
Kate Spade's inspiring quotes were always about food.
BED BATH AND BEYOND / ALLIE FOLINO
5
Those iconic food bags are the ones we'll remember Kate by.
KATE SPADE / ALLIE FOLINO
If you didn't own a Kate Spade bag shaped like your favorite food —or covered in a pattern of it — you certainly coveted one at some point.