Target's New Line of Sustainable Kitchen Cleaning Products Are Also Budget-Friendly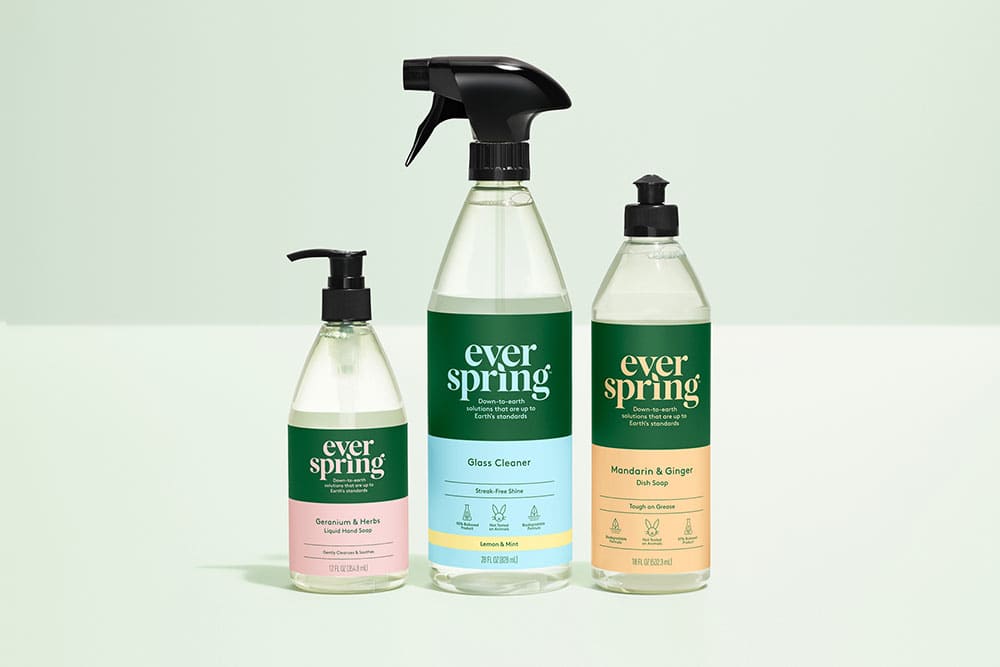 Target is already a playground for adults, filled with everything you will ever need to make your house feel like a home (the throw pillow collection is especially tempting). Now, the store is launching a line of products that will make your space environmentally friendly, too: It's called Everspring, and it includes 70 cleaning and home care must-haves that go light on the chemicals.
Everspring touts everyday essentials like candles, paper towels, dish soap, and glass cleaner, all of which are supposedly "clean and natural." CNBC reports that the chemicals in Everspring products are "biobased, meaning they're derived from plants and other renewable agricultural, marine, and forestry materials or are made from recycled materials and natural fiber." The fragrances are also 100 percent natural and come in combinations like mandarin and ginger and lavender and bergamot.
Target likely took inspiration for Everspring from other "natural" household brands like Method and Seventh Generation. However, Everspring will cost significantly less than those products, ranging in cost from about $2.79 to $11.99. They'll also be marketed with the new "Target Clean" label, which will indicate to customers which products are made without sodium laureth sulfate or propylparabens.
Concerned citizens hoping to add a little less pollution to the planet and Target-enthusiasts alike should be thrilled by this announcement. And if you didn't already think Target was a one-stop-shop wonderland, then the fact that they'll be stocking environmentally friendly products might go a long way toward convincing you.
There's no doubt that sustainable versions of the products we use to keep our kitchens germ-free are growing in popularity. In fact, everything these days seems to be labeled "clean," "organic," or "green." But this should be far more than a passing trend. Sustainable household essentials that are affordable and available at mainstream stores are a win not just for your home, but for the planet.