High-performance sport sunglasses protect your eyes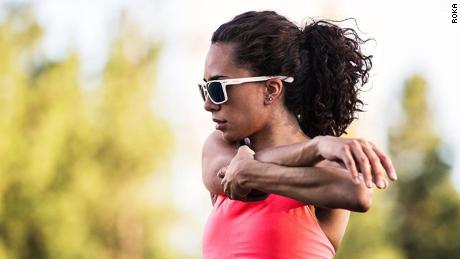 Story highlights
Best sunglasses to protect your eyes from harmful UV rays.
Try these sport sunglasses from brands like Oakley, Roka and Duduma to protect your eyes.
We've all heard about the importance of applying sunscreen daily, but did you know that the sun and its harmful UV rays can take a major toll on your eyes?
According to SkinCancer.org, direct exposure to sunlight on our eyes and delicate eyelid area can result in potentially dangerous (and painful) consequences.
Spending time outdoors without proper protection puts you at risk of several types of cancer, as well as cataracts, macular degeneration and sunburn to the cornea.
For anyone who enjoys being active outdoors, a quality pair of sunglasses that actually stay in place is a good place to start when protecting against eye damage. Here are some top-rated sports sunnies that we handpicked from some of today's top athletic gear brands. Keep scrolling to pick your pair.
Duduma Polarized Sports Sunglasses ($19.99, originally $39.98; amazon.com)