Popular Looks From Prada, New Balance & More at New York Fashion Week
Twice a year, heritage luxury houses, niche fashion designers, journalists, and the general public engulf the streets of New York in a communal display of creativity — a week-long event enabling designers to showcase the latest trends, styles, and designs to the fashion community and world. It's only fitting that New York hosts one of the most significant fashion events of the year.
Historically, NYFW has been one of the few opportunities for heritage fashion houses to display what trends and looks will be prevalent in their upcoming spring/summer or fall/winter seasons. Often the looks that will become popular — from new silhouettes, color pallets, and footwear trends — are conceived during NYFW.
However, as the lines between luxury and streetwear have become increasingly blurred in fashion, there has arguably been an increased emphasis on streetwear at events like NYFW. This marriage between two distinct cultures continues to co-exist and resonate with younger audiences. Footwear and sneakers are the glue that holds this relationship together.
During NYFW, we saw how New Yorkers and visitors from around the world incorporated streetwear and luxury in their outfits, creating looks on the street that are nearly indistinguishable from the runway.
Here were some of the most popular sneakers and footwear trends on display at New York Fashion Week.
The meteoric rise of the Prada Loafer over the past few years tells an intriguing story about the relationship between streetwear and luxury. Prada loafers typically feature a chunky sole and a round and bulbous toebox, combined with the classic loafer silhouette that's been popular in fashion for nearly 100 years. The Prada loafer is both classic and fashion-forward, sharing elements of an iconic shoe with a modern twist. These loafers were everywhere during NYFW, sported by both men and women in a plethora of looks ranging from formalwear like suit pants and blazers to sweatpants, long skirts, and denim.
On the streets of SoHo, @HhaileyPark sported her Prada loafers with a vintage skirt, vintage leather jacket, Balenciaga sunglasses, and Louis Vuitton bag. The outfit could have looked great with a pair of muted black sneakers, but the Prada loafers added an elevated touch to an outfit that was mainly thrifted.
The Prada loafers hashtag has over 28 million views on Tik Tok, a clear indication of how the heritage luxury house has won over the hearts of younger fashion consumers. The silhouette acts as a fantastic first venture into the rabbit hole of formal footwear like boots and derbies but can still be styled interchangeably with most streetwear looks.
Perhaps more importantly, however, is how the Prada Loafer has acted as a catalyst for other derby-like footwear. Streetwear brands like Supreme, Noah, and Palace have embraced the classic style in recent collections. And the loafer hype doesn't seem to be fading away anytime soon. Thanks to Prada as a leading trailblazer, other brands are beginning to embrace different styles of footwear beyond sneakers.
Sneaker Collaborations Stole the Show
Let's step off the clouds for a minute. Sure, loafers and boots are increasing in popularity, but sneakers are still the dominant footwear choice on the high street. From New Balance x Aime Leon Dore, and Nike's collaborations with Drake and Undefeated — he most popular sneakers during NYFW were collaborations.
Sneaker collaborations have historically represented scarcity, hype, exclusivity, and of course, storytelling through eccentric design. Perhaps this exclusivity paradigm is exactly why collaborations were so prevalent during NYFW. Ironically, however, the sneaker collaborations we saw on the streets of New York weren't necessarily the most hyped or expensive on the market. This could be indicative of a paradigm shift within hype culture. Sneaker collaborations are still extremely popular, but that doesn't mean they need to be exclusive.
Take ALD's collaboration with New Balance. The New Balance 550 silhouette was arguably the most popular sneaker of the past few years, but the saturation of the 550s on the streets of New York doesn't seem to discourage people. If it's a great shoe, people will wear it, regardless of its popularity. This means you'll inevitably see an abundance of pairs in the wild.
Other popular sneaker collaborations on the display were Nike's partnership with Undefeated and Drake's Nocta Nike partnership. Some of these sneakers are available right now on StockX for below retail. Maybe hype isn't the end-all-be-all. Great prices and solid collaborations, regardless of price, certainly stole the show during NYFW.
Boots Were on Full Display During NYFW
The Financial Times, Wall Street Journal, and Highsnobiety — three drastically different publications that have all asked the same question: is the culture moving beyond such a strong focus on sneakers, and can other styles of footwear co-exist in streetwear? The rise of alternative footwear in high street fashion has raised eyebrows over the past few years, especially with the rising popularity of boots, derbies, and loafers. Brands like Dr. Martens and Rick Owens have been crafting high-quality boots (albeit for different audiences and price points) for the punk and avant-grade subcultures, while streetwear giants like Our Legacy, Noah, and ALD are incorporating boots and loafers with streetwear.
But the rising popularity of these styles may have roots decades ago, when youth culture looked at boots as a way to express their counter-culture angst.
In the 1980s, youth culture and members of the working class found representation in alternative and counter-culture. Punk, and later grunge, would help a generation of kids feel represented in music and art, and at the forefront of this ethos was footwear. The iconic Dr. Martens combat boot has remained culturally relevant for decades, and a recent revival in emo and alternative culture in streetwear is bringing the boot back into mainstream popularity.
This season's NYFW was no exception. The iconic 8-eye 1460 Doc Martens was a staple footwear option throughout the streets of SoHo, often paired with avant-garde, all-black, or punk-inspired outfits. Doc Martens are relatively affordable, too. Designer boots can cost anywhere from $400 to $1,000 depending on the brand. For fashion consumers coming from the sneaker world, those prices are high, even for some of the most popular collaborations and releases. There are a plethora of Dr. Martens styles on StockX available for under $200, and the brand continues to be one of the fastest growing on the platform.
Rick Owens has been a household name in luxury fashion circles for years, but the designer's meteoric rise in streetwear could, in part, be attributed to the brand's collaboration with Doc Martens. The iconic pentagram lacing system that Rick Owens has utilized for years made its way onto the 1460 boot in 2021, propelling the brand to new audiences. Doc Martens x Rick Owens boots were some of the most popular styles during NYFW, sharing the spotlight with loafers and boots from ALD, Balenciaga, and Prada.
Have we, in fact, moved beyond sneakers? Absolutely not, but it is refreshing to see other types of footwear make an impact in streetwear. Regardless of the culprit, we are finally in an era where boots and sneakers can share the stage in the culture, which is arguably a net positive for the fashion landscape.
The Takeaway: Own Your Style
Formalwear, gorp core, streetwear, avant-garde, punk, and western-inspired outfits all shared the stage at NYFW. This amalgamation of subculture and ideas is what events like fashion week are all about. Despite differences in style, the wave of people in attendance at NYFW were united in a collective love for personal style and representation.
Fashion today is arguably the most inclusive it has ever been thanks to a myriad of subcultures that are experiencing some form of mainstream popularity. NYFW proved that feeling confident in your own skin is more important than following the hype, a trend that will surely continue for the foreseeable future.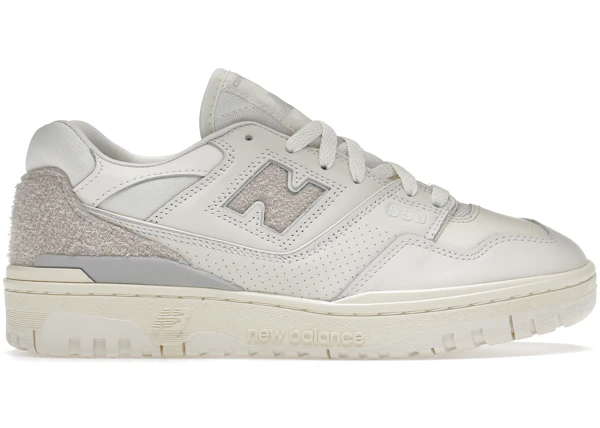 New Balance 550 Aime Leon Dore White Leather
Lowest Ask
$143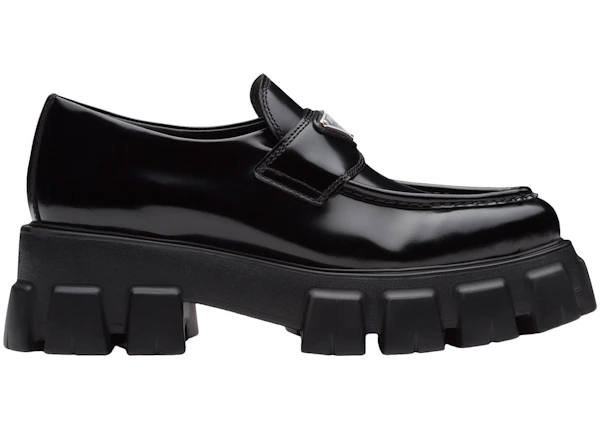 Prada Monolith 55mm Pointy Loafer Black Brushed Leather
Lowest Ask
$1106
Dr. Martens 1460 Quad Leather Sole Pentagram Jumbo Lace Boot Rick Owens Black
Lowest Ask
$456