Cold and flu season starting
When it comes to combating cold and flu, the healing power of soups cannot be underestimated. These comforting and nourishing dishes not only offer relief from symptoms but also provide essential nutrients and immune-boosting properties. Whether you opt for the classic chicken soup, explore international options like Tom Yum or hot and sour soup, or prefer a vegetarian choice like vegetable broth or miso soup, you're sure to find a soothing and healthful bowl of soup to aid in your recovery. So, the next time you're feeling under the weather, reach for a bowl of one of these best soups to fight off the cold and flu, and let their warmth and nourishment help you get back on your feet.
15 Soups That Will Actually Cure Your Cold
1. Coconut Ginger Carrot Soup
Creamy is where this incredible coconut ginger carrot soup recipe goes. Have your heard so many delicious flavors in one recipe title? Even better, this soup is an amazing immunity-booster just in time for cold and flu season.
2. Immune Boosting Vegetable Soup
Tis the season for colds, flus, and sickey germs everywhere. This supremely flexible ingredient soup is the perfect antidote to all that.
3. Flu Fighter Chicken Noodle
Loaded with good for you ingredients and full of flavor – this absolutely delicious chicken noodle soup makes for a wonderful dinner! It's also a tasty remedy for battling off a nasty cold or flu!
4. 5 Ingredient White Chicken Chili
All you need are few simple ingredients to create this delicious 5-Ingredient Easy White Chicken Chili recipe. You can make it quickly on the stove, or let it simmer all day in your slow cooker.
5. Healing Green Tea and Chickpea Soup
This recipe is for a marvelous, healing soup with some cold-fighting garlic-y tortilla triangles for dipping. It's a triple-carb affair (naturally) because your body needs the fuel so, yes, now is the time to eat chickpeas, pasta and bread in one meal. There are veggies in there too and it's the perfect base to add some shredded chicken or tofu to if you desire.
6. Roasted Carrot Ginger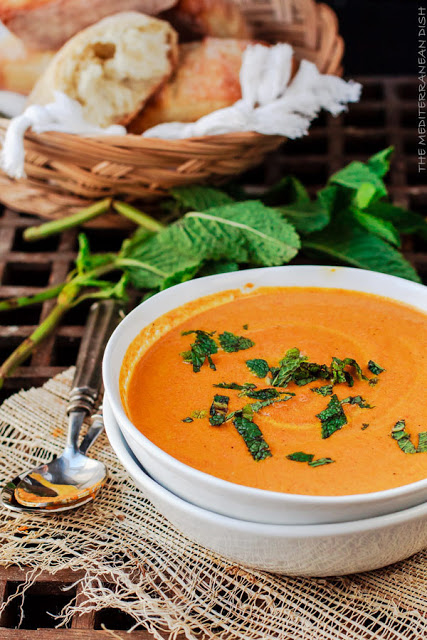 Besides the vigor added from the fresh ginger, the flavoring of this soup comes from a little bit of ground coriander and allspice. Simple.
7. 15-Minute Coconut Curry Noodle Soup
Despite the speediness of its assembly, this soup has an amazingly complex, flavor. Enjoy the richness of the coconut milk, the spicy of the curry paste, the tangy bite of the lime to the funky awesomeness of the fish sauce.
8. Roasted Carrot and Sweet Potato Turmeric Soup
This roasted carrot and sweet potato soup is warm, comfy, and healing for the soul. And with turmeric – a natural anti-inflammatory will ease all pain.
9. Turmeric Miso Soup with Shiitakes, Turnips and Soba Noodles
To "cleanse" your body of toxins is to treat it well. By that, we mean more fruits and vegetables, clean food free of preservatives, and more home-cooked meals. We know the thought of making a home-cooked meal can be daunting, given busy schedules and such. But what if you could make this delicious (and healthy) soup in 20 minutes?
10. Turmeric Broth Detox Soup
Make this fragrant detoxing Turmeric broth, then make the soup your own. This one meal can easily be made in 30 minutes or less! If you feel like slurping, add in some rice noodles, chickpeas and kale
11. Cleansing Detox Soup
This oil-free Cleansing Detox Soup is packed with all the good stuff, and by good stuff we mean immune-boosting natural remedies like fresh lemon juice, fresh zingy ginger, bright turmeric, balancing cinnamon, and a touch of spicy cayenne. Detoxifying vegetables and leafy greens like kale, broccoli, celery and carrots will cleanse, nourish and make you feel whole.
12. Golden Beet and Fennel Soup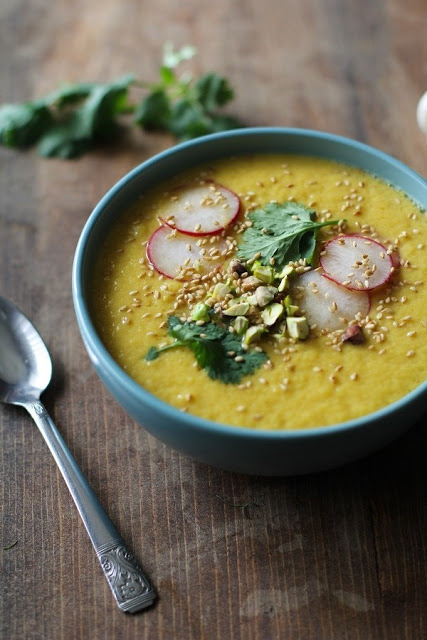 This Golden Beet and Fennel Soup is an earthy creamy healthful soup. full of nutrients and fiber. Not only is this golden beet soup not red, it also hits the spot on a cold winter's day. BOOMshakalaka!
13. Thai Yam Soup with Lemongrass and Ginger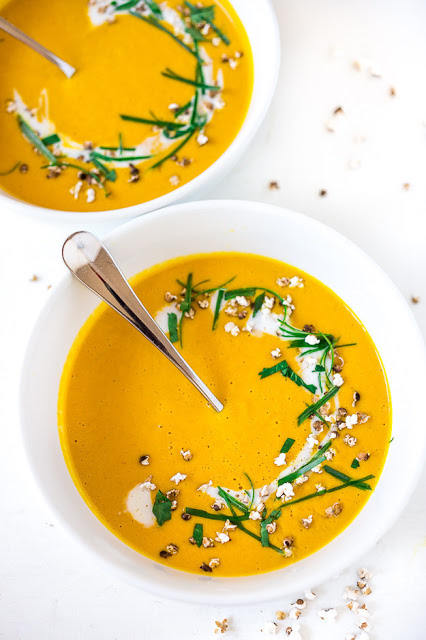 Vegan and gluten free, this recipe for Thai Sweet Potato Soup is healthy and light, and will bring a little sunshine into your life with its bright, warm flavors.
14. Black Bean and Sweet Potato Superfood Soup
This soup has a hint of sweetness and is spiced with chipotle chili powder, cumin, and turmeric. Black beans, sweet potato, and red cabbage all make a superfood star appearance dressed with cilantro and avocado.
15. Immune Boosting Garden Herb Stock
There is nothing more of a sialagogue than a pot of stock simmering away on the stovetop and this vegan garden herb stock is a recipe you will definitely want to make again and again.