Aishwarya Rai Weight Loss Diet and Workout Routine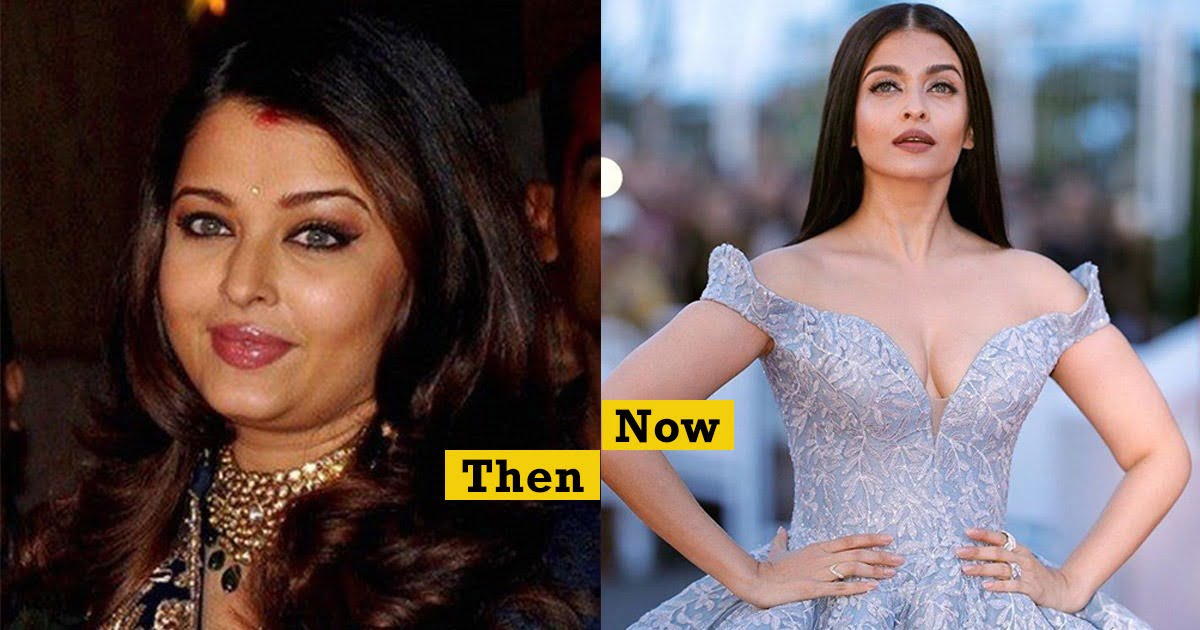 Aishwarya has already stunned everyone with her sensuous, bold, seductress avatar in Karan Johar's directorial venture 'Ae Dil Hai Mushkil.' And now at Cannes Film Festival 2017, she has proved once again that she is the queen of Bollywood. From flying kisses to elegant poses, she looked every inch a royal princess. She got a very good response after this amazing body transformation. All thanks to Aishwarya Rai weight loss!
There was a time when Aishwarya Rai's tremendous post pregnancy weight grabbed many eyeballs. She was criticized for her weight gain post baby but she chose to ignore the haters and prioritized her family and child over her looks.
Aishwarya Rai's message on Motherhood
The Bachchan bahu spoke vastly about motherhood. She said, "I didn't over think the fact that I had put on weight. I didn't do anything as expected of someone who came with all the adages as me. There's a lot of glamour and a lot of visual that is attached to me. But I stayed committed to my reality. If my body did go through this change, so be it. I didn't play into the stereotype of what is possible. It's an individual choice if people decide to go under the knife. I had access to that but I chose not to. I was genuinely comfortable in my skin and I got recognition along the way. Women who met me publicly, thanked me for the fact that I was giving them strength to be comfortable with the natural change. Hormonally anything can happen to a woman, your body can go through change and it's important to remain comfortable and not let it affect you psychologically. My comfort and my conviction to just say true, in turn, gave strength to so many women. Suddenly, it's okay to put on weight. It's okay that your body changes physically from health reasons or otherwise and it's okay to choose to dress the way you want to. I am happy with my weight and I love my daughter."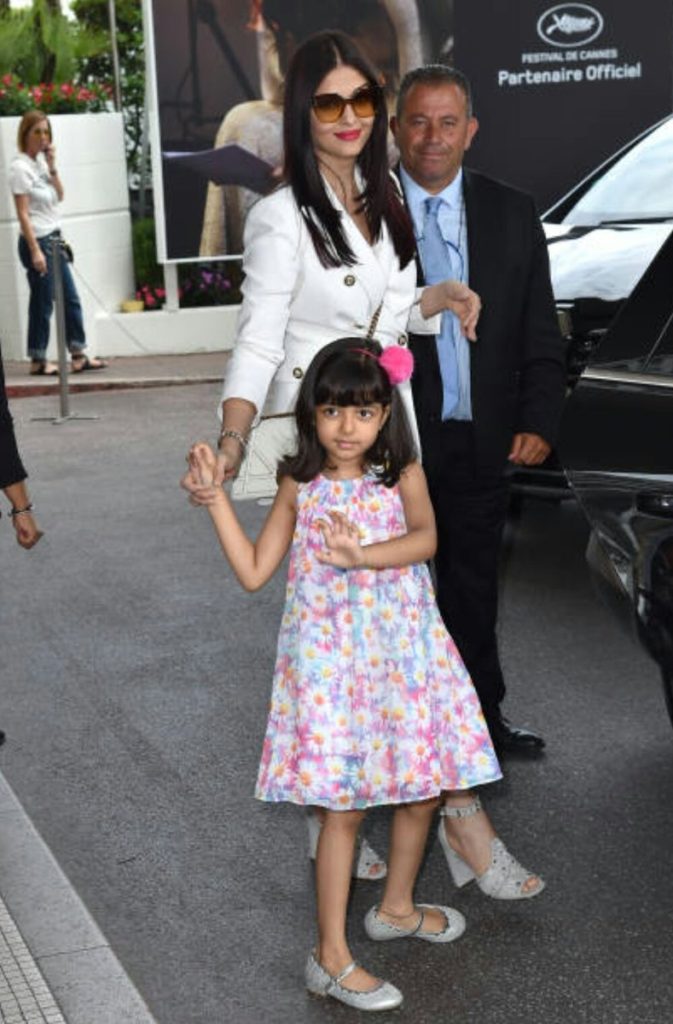 Now, Aishwarya Rai is back with a bang. After widespread criticism over her baby fat, she has transformed herself. The celebrity mother has lost all the weight she gained during and after pregnancy and is looking fitter than ever. Take a look at her fairytale appearance at Cannes, 2017.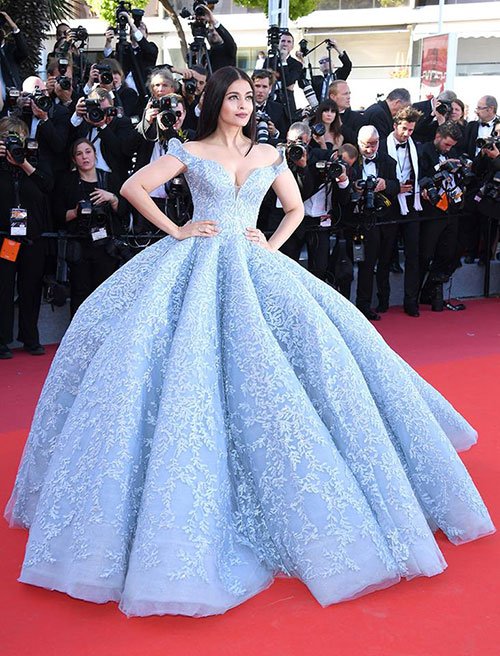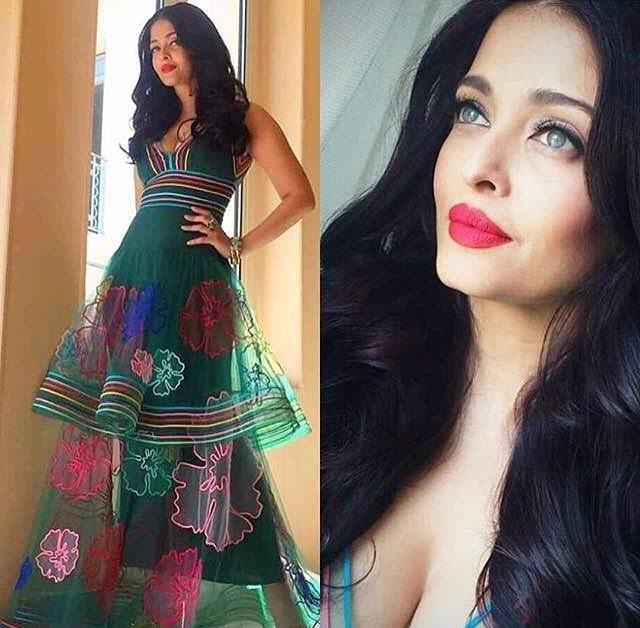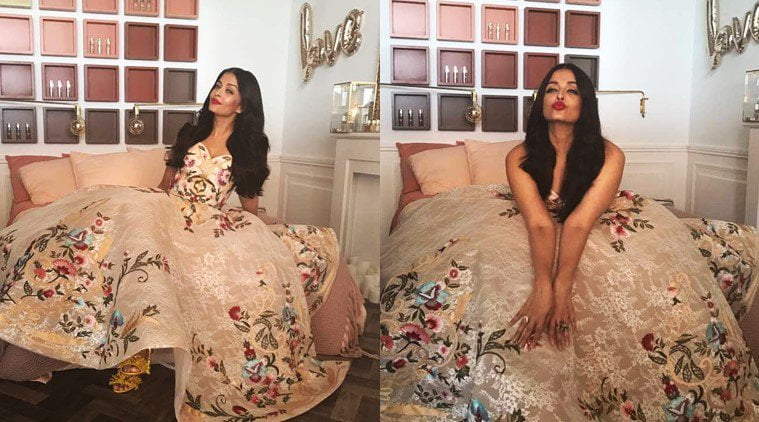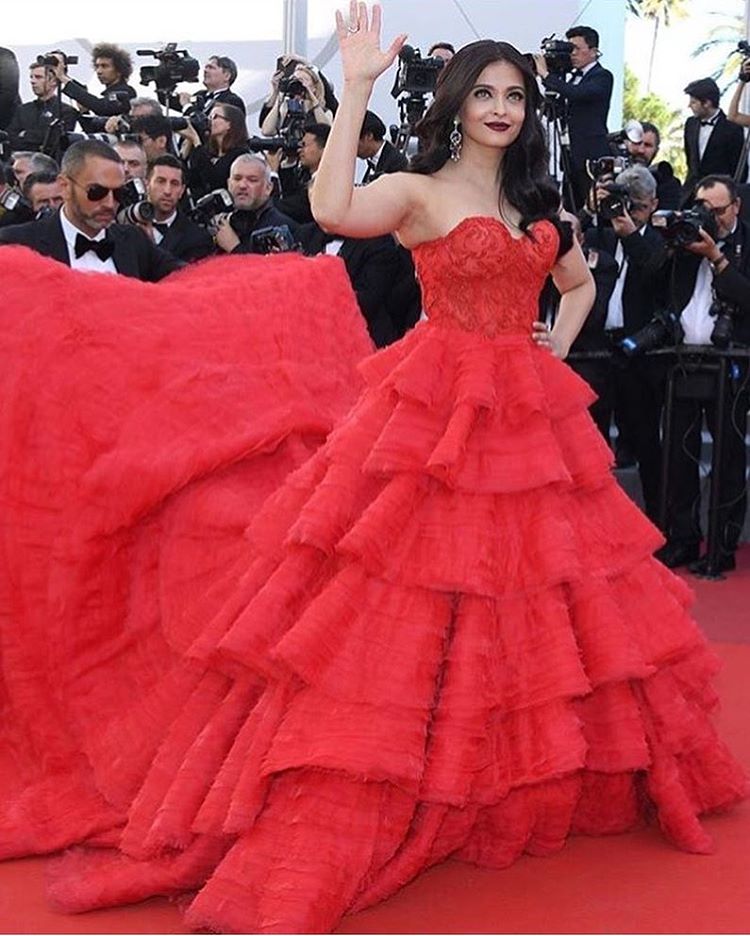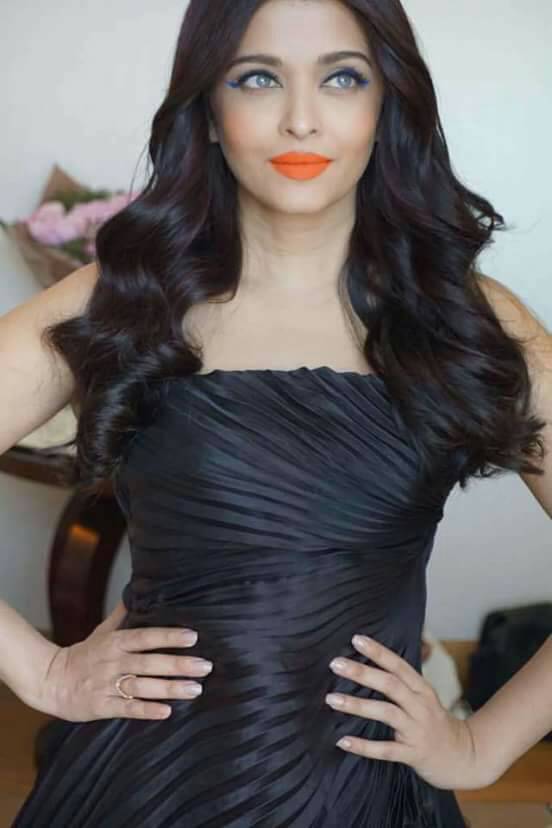 Spellbound! Isn't she mesmerizing?
But how did she manage to flaunt a slim, graceful figure with no remains of the pregnancy baggage? Let's check out –
Aishwarya Rai's weight loss DIET
BREAKFAST
Aishwarya Rai's weight loss secret is that she never skips her breakfast. She starts her day with warm water, with lemon and honey in it. It is a great way to revive your metabolism.
In breakfast, she takes brown bread toast or a steaming bowl of freshly cooked oats. Oatmeal is considered a healthy whole grain and contains high levels of protein and fiber.
LUNCH
Her lunch normally consists of boiled vegetables which are easy to digest, full of nutrients, contains little or no fat and flavorful. Sometimes she also takes a bowl of dal as well as one chapati. Aishwarya says -"I can survive on dal, chawal and vegetables".
DINNER
She prefers to eat very light for the dinner and eats a cup of brown rice and grilled fish. Brown rice has high fiber content and is more healthier than white rice. Thus helps in burning more fat and decreases the chances of overeating by satisfying the appetite. Grilled fish provides the required protein and omega 3 fatty acids.
Apart from this, Aishwarya keeps her portion in control and prefers smaller meals throughout the day. She strictly avoids any fatty, junk or fried foods. Instead prefers fruits, vegetables, and fresh juices. She keeps herself hydrated by having 8 glasses of water per day. She tries to maintain a fat-free diet which not only accentuates her figure but also brings a glow to her skin.
ALSO READ: Amazing Diet Secrets Of Shilpa Shetty.
Aishwarya Rai weight loss WORKOUT ROUTINE
Aishwarya is not a regular gym going person and doesn't follow any workout routine. In one of her interviews, she admitted that she was never serious about the workout and never worked hard to achieve a toned and lean figure. Actually, she never wanted a lean figure and feels happy in her curvaceous body. It seems her figure is all because of her good genes.
But if at any time she feels this need for the perfect body she attends gym twice a week. Aishwarya prefers yoga over workouts. She believes in the method of eating right and practicing yoga. According to her, yoga is the best way to keep the body powerful and so as flexible.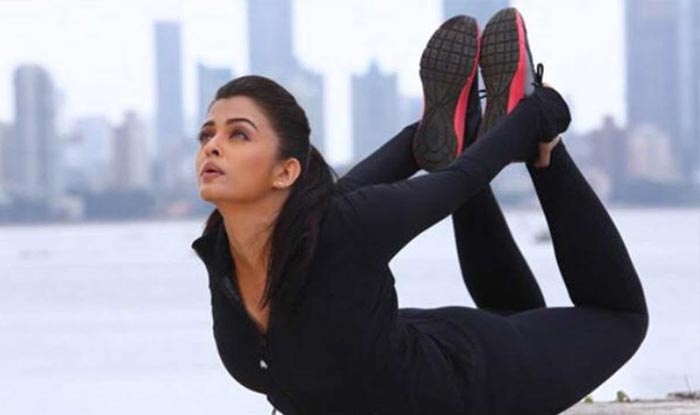 Aishwarya Rai's weight loss workout routine starts with brisk walking or jogging in the morning.
After this, she devotes 45 minutes to yoga which includes power yoga.
Sometimes she also does functional training along with full cardio workouts at home.